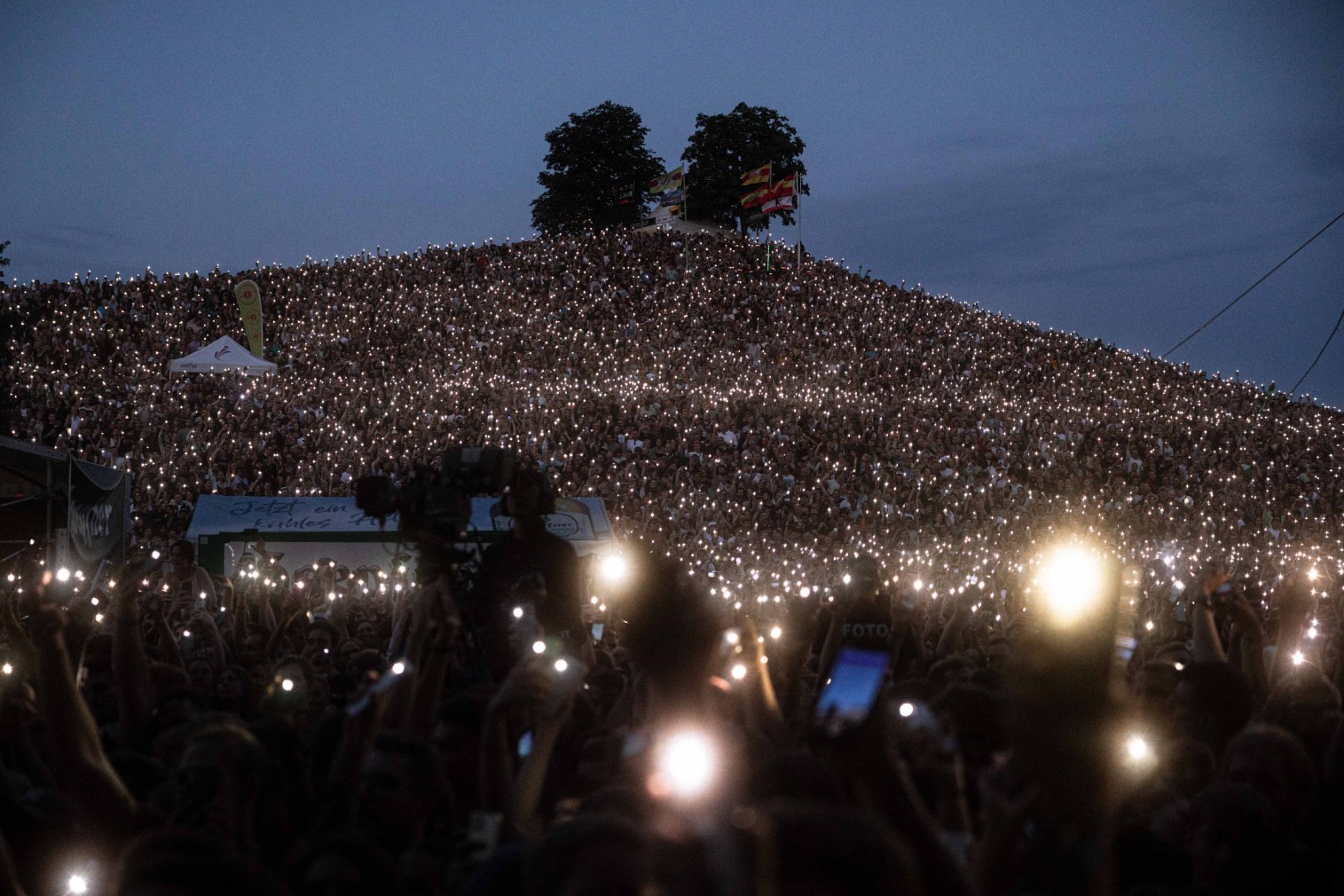 Advance ticket sales for DAS FEST 2024 start on December 6
Many will probably still remember the performances by Rea Garvey, Casper, Alligatoah and a wonderful FEST finale at Mount Klotz with Alvaro Soler from last year. A total of 267,000 people celebrated DAS FEST 2023 happily and peacefully back then. It may still be a while until Karlsruhe's Günther-Klotz-Anlage is transformed into a FESTival city again next July (from 10 to 23 July), but DAS FEST fans can already mark a date in their calendars. Exactly one month from today, on St. Nicholas Day, advance ticket sales for DAS FEST, southern Germany's biggest family festival, will start.
Tickets for the paid main stage program (18 - 21 July) will then be available exclusively online at Eventim and at all stationary advance booking offices connected to the Eventim system in Karlsruhe and the surrounding area. A day ticket for DAS FEST 2024 costs 17.20 euros at Eventim, including fees and system costs. The festival ticket (4-day ticket) will also be available again in 2024. For 66.70 euros including fees, you can get the full DAS FEST experience. Advance booking offices may charge additional fees. Shipping costs may also be added. In addition, DAS FEST fans can make their own personal contribution to maintaining the usual DAS FEST quality by clicking on the "DAS FEST fans round up" button when purchasing via eventim.
As usual, there is plenty to experience at DAS FEST even without a ticket, as around 70 percent of the program at DAS FEST, including the field, DJ and cultural stages, the Sparda Sports Park and the India Summer Days, is free of charge.